February Employee Spotlight
02/26/2021
By: Mollie Stelly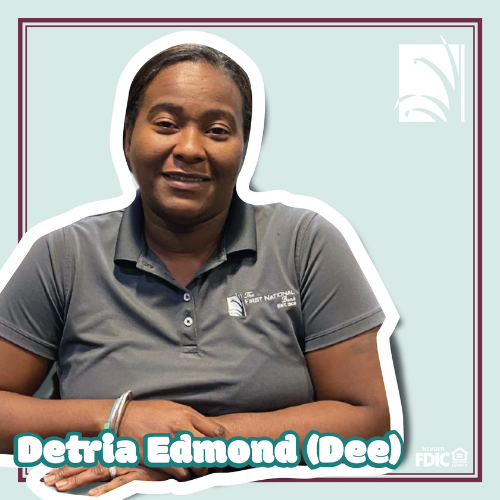 February Employee Spotlight
Detria Edmond (Dee)
Dee is from Charenton, Louisiana. She is a coffee lover. Her favorite coffee is McDonald's Mocha Frappe with chocolate chip cookies.
She has been apart of the FNBJ team for7 ½ years. She is a Full-Time Teller at our Franklin Branch.
She enjoy visiting and joking with my co-workers and customers. During the holidays she loves to decorate the lobby. Dee loves being a part of FNBJ's team because it is family oriented and goes above and beyond for the customers and employees. Her goal is to evolve and grow with FNBJ.
We appreciate you Dee! Thank you for your hardwork and dedication to FNBJ!