Tamika Francis
04/30/2021
By: Mollie Stelly, Marketing Director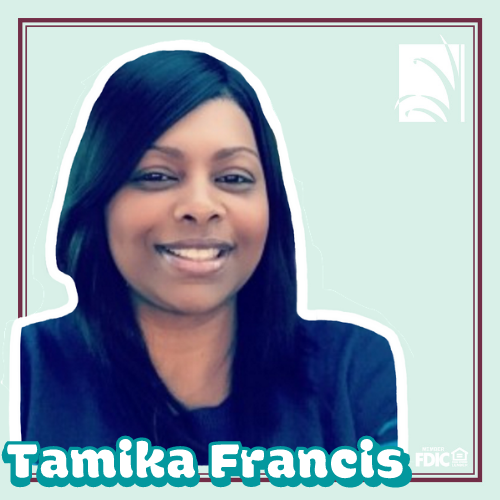 Congratulations to our April employee spotlight, Tamika Francis!
Tamika was asked the following questions:
Tell us a little bit about you.
I am from Cecilia, LA.
Where is your brnach location and what is your title?
I am the Branch Manager/Banking Officer at our new Lafayette location.
How long have you been in banking? How long at FNBJ?
I have over 16 years of banking experience & am extremely proud to say that I have been with FNBJ for 1 year and 4 months.
What are your favorite qualities about FNBJ?
I love working at FNBJ because the bank is very family oriented, customer focused, and truly values their employees.
Where do you want to see yourslef in the future?
In the future I would like to see myself growing within the bank in an auditing or training capacity.
What is something you like to do in your freetime?
In my free time I love to cook, travel and spend time with my family and friends.
We are grateful to have you on our team, Tamika.
Thank you for your hard work and dedication to FNBJ.