Employee Spotlight
01/01/2021
By: Mollie Stelly, Marketing Director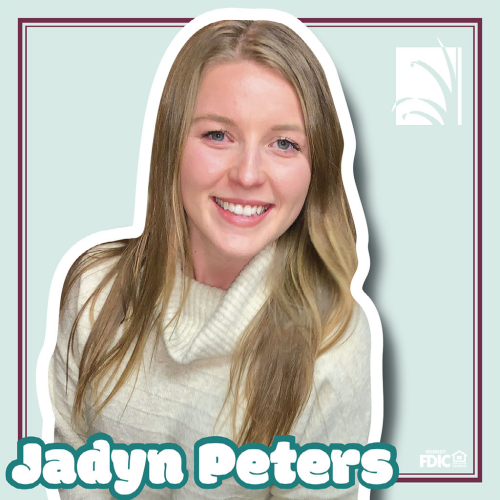 January Employee Spotlight
Jadyn Peters
Jadyn is a Part Time teller for FNBJ- Lafayette Branch. She is from Loreauville, LA. She is a graduate of Highland Baptist Christian School. She is currently studying at the University of Louisiana at Lafayette pursuing a degree in Finance.
Jadyn state, "I love working at FNBJ, because it is a small local bank that allows me to meet and get to know customers and coworkers on a more personal level. I have been working at FNBJ going on one year in March; I've learned so much working at this bank and love the welcoming environment."
Jadyn's favorite quote: "Kindness is more important than wisdom, and the recognition of this is the beginning of wisdom." – Theodore Isaac Rubin
We are so happy to have Jadyn as part of our FNBJ family!